About Us
Tenant screening made easy!
RealSerious.com offers the same official data to home-based landlords and professionals.
The data you deserve from a trusted source!
RealSerious.com is a service of AmerUSA, a corporation headquartered in Florida that has been offering applicant screening solutions nationwide for more than 15 years. Thousands of businesses and individuals rely on AmerUSA's products and services to fill their rental vacancies and employment opportunities. These clients include corporations, home-based landlords, real estate agents, nonprofit organizations, and local governments. Various municipalities have even used our credit report services for the purpose of screening new law enforcement officers, deputies, and elected officials. Therefore, if you need a trusted tenant screening source, you can count on AmerUSA to provide the most innovative products and services as they become available. We look forward to exceeding your expectations for many more years to come.
FREE Sign Up 24/7
No Documentation Required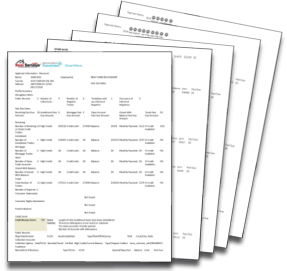 *RealSerious.com does not charge tenants. However, many landlords may collect an upfront application fee to offset their costs.