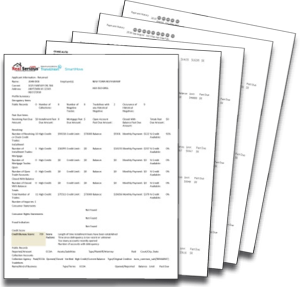 Online Tenant Screening - No Signature or Paperwork
Just your tenant's name and email address...
Landlords/Real Estate Agents: Signing up is easy and free. Provide your rental property address and then submit your first tenant background check by entering your applicant's name and email address. Your prospective tenant will then be notified to answer a few identity questions to release their official credit report, public records, and criminal history.
Fast Results 24/7 (in minutes)
No Inspection or Paperwork
Official Credit Report
Credit Bureau Credit Score
HOA, COA & CAM Compliant
Reported Employment
Chapter 7 & 13 Bankruptcy Filings
Returned Check Collection Accounts
Unpaid Utility & Landlord Collections
Credit Card, Loan & Mortgage Payments
Security Deposit Recommendation
National Criminal Record Search
Criminal Data from ATF, DEA, FBI...
U.S. Secret Service, Customs & Marshals
National Sex Offender Registry
OFAC Terrorist Watch List
Fewer False Positives w/ Credit Matching
Create your own lease agreement option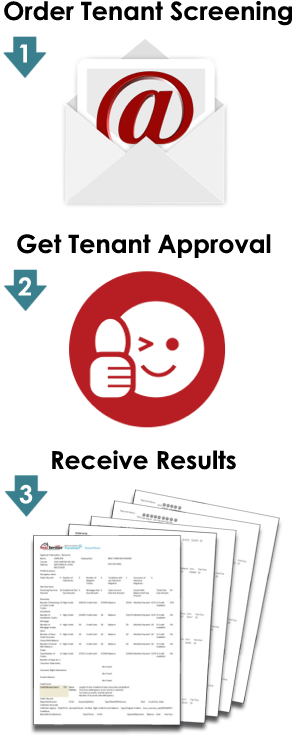 Our tenant credit report is a soft inquiry so it doesn't impact an applicant's credit score. Homeowners associations, condominium owners associations, and community association management rely on RealSerious.com to screen residents.
Questions?
Call us (800) 599-2192